Within all of the sightseeing spots in Kobe, Totenkaku is located in one of the oldest and most historic western-style buildings in Kitano (Ijinkan). Specializing in serving the highly sought after delicacy Shark-fin, Totenkaku's highly-skilled chef uses the freshest and highest quality ingredients and carefully prepares the finest Chinese cuisine to soothe your heart and soul. We serve an extensive selection of a la carte dishes, various courses of Chinese cuisine, in addition to an array of aromatic floral teas served in elegant transparent teapots. With high ceilings, plush deep red carpets, exquisite Chinese décor, beautiful artwork and ornate draperies, dining at Totenkaku is a luxurious experience without peer.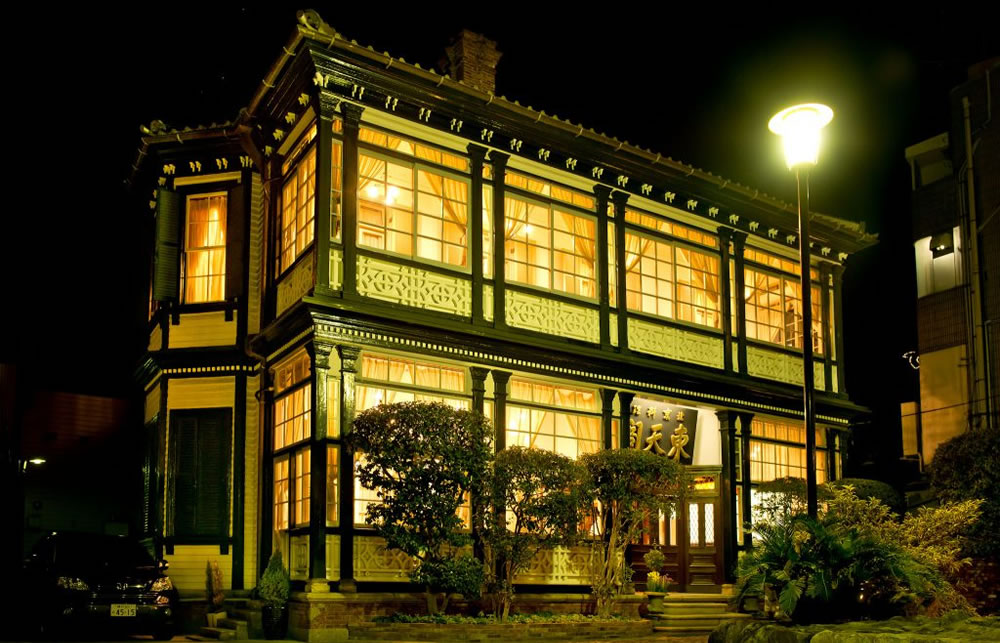 Executive Chef
After gaining valuable experience working as a head chef at another restaurant, it was 20 years ago that I assumed the position of executive chef at Totenkaku. Totenkaku has a long history dating back many decades of sparing no expense at obtaining and using the finest seasonal ingredients for its cuisine. We are dedicated to continuing the use of traditional methods of cooking to prepare the finest Chinese cuisine in Japan.
Totenkaku has had many families with over three generations come to eat at our restaurant for celebrations and has established itself as a well-known and loved restaurant in Kobe.
While decoration and presentation of our food is no doubt valued, we really aim to make delicious food that our customers enjoy, as well as provide a comfortable atmosphere with good hospitality that all of our customers can be completely satisfied with.

Sincerely,

Executive Chef
Kentaro Kuroda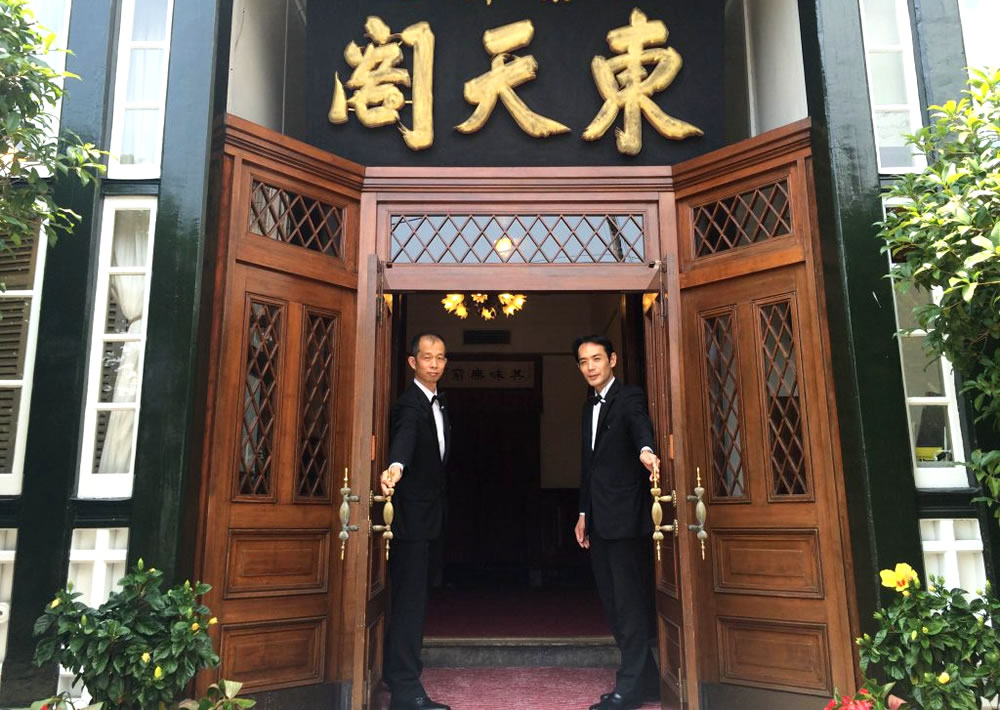 Cuisine at Totenkaku
The chef meticulously selects the freshest ingredients for each season in order to bring out the flavor of each dish. We have an extensive selection of courses and specialty dishes such as our braised shark-fin, dried abalone stew, broiled spare-ribs, and caramelized Kintoki sweet potato. We also have many other dishes loved by customers, such as our steamed chicken, spring rolls, and sweet and sour pork.